WHO WE ARE?
Our company was established in 1994, as a manufacturer of greeting cards, postcards, coated paper, gift bags, wedding invitations, calendars, large prints etc.
In this time, we managed to become one of the leading companies on the market, outperforming our competitors with our quality, reliability, competitive prices, creativity and flexibility.
We consider ourselves as one of the most representative Romanian companies for gift bag manufacturing, our professionalism has brought us business partnerships from the entire European Union.
We have the necessary technology and experience to offer you high-quality products regardless of the complexity of your prints and to ensure timely deliveries.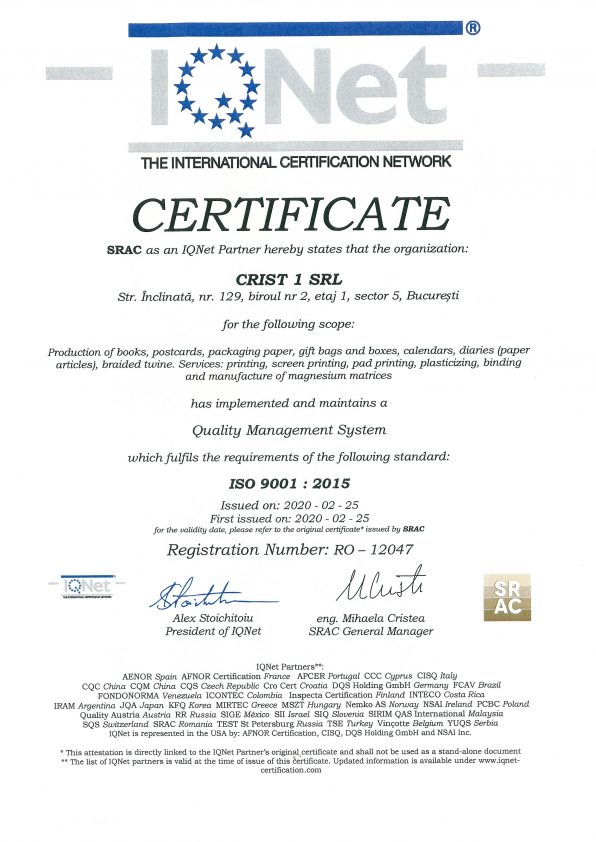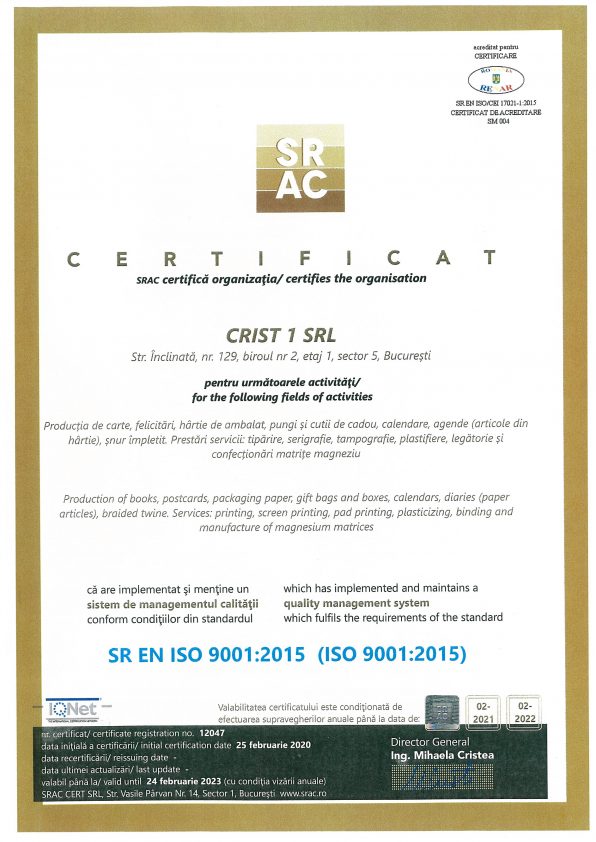 SRAC Cretification
Certification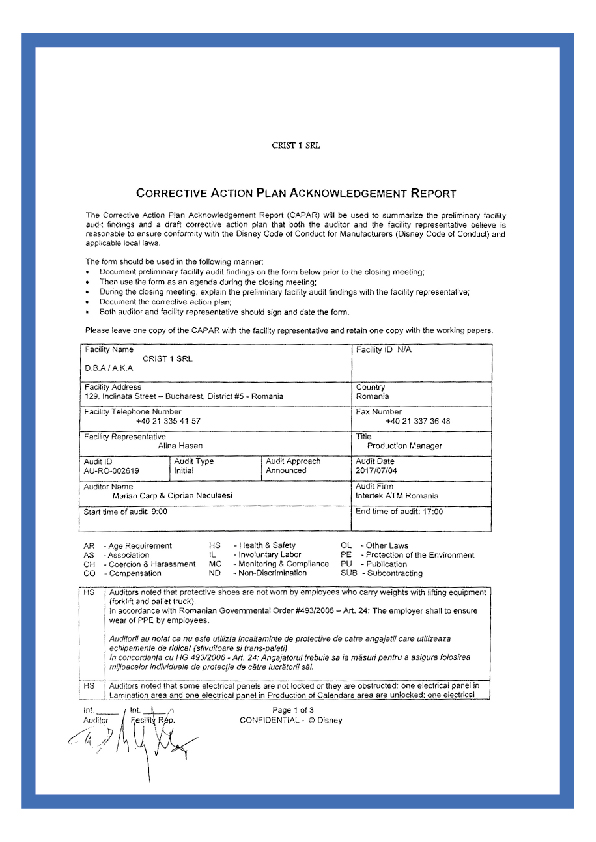 Disney CAPAR Certification
Accreditation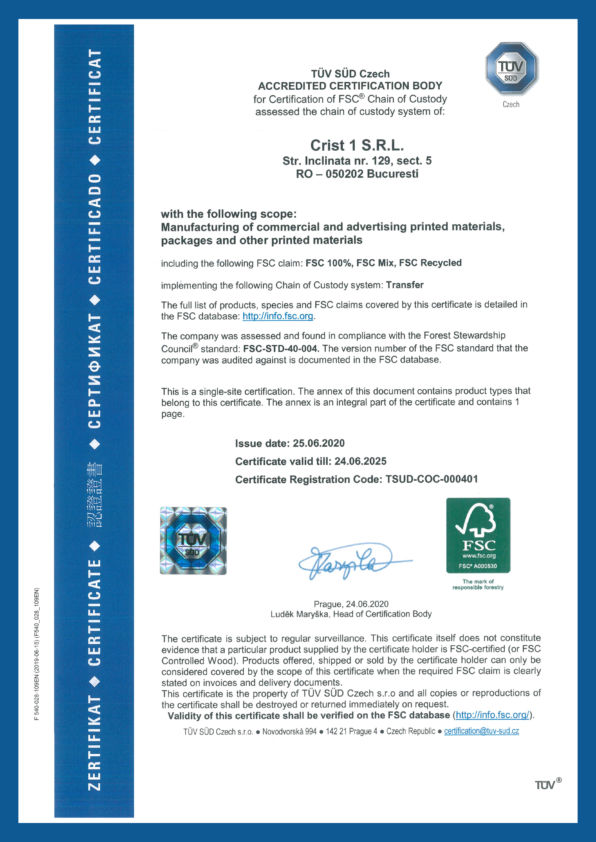 TÜV SÜD Certification
Accreditation
Customers
Our good business partnerships make our products visible on a nationwide level in the most important shopping centers and many more places.